CS Series Surface Mounted

N.F.E. CS Series wall mounted fire hose cabinets are constructed using the best quality metals and designed to offer durable, safe and practical storage of a wide range of fire protection equipment including hose valves, hose, rack, nozzles and extinguishers. All cabinets are available from stock in an extensive selection of sizes. Surface cabinets contain the same accessories and are similar to recessed cabinets expect that there is no trim or adjustment to the cabinet. The outer edges of the frame are turned back to over lap the tub exterior, thereby adding rigidity to the assembly and eliminating sharp corners.
Designed for garage and parking areas, mechanical rooms or other areas where recessed instaillation is not practical.
For more information, click on the PDF just above to view complete data sheet and specifications.
WARNING! Standard powdered coated cabinets are not designed for outdoor applications.
Depending on environment use epoxy coatings, galvanized, stainless steel or fiberglass materials. Contact our customers service representatives for assistance.
ALSO NOTE: ALL INTERIOR COMPONENTS ARE EXTRA AND MUST BE ORDERED SPERATELY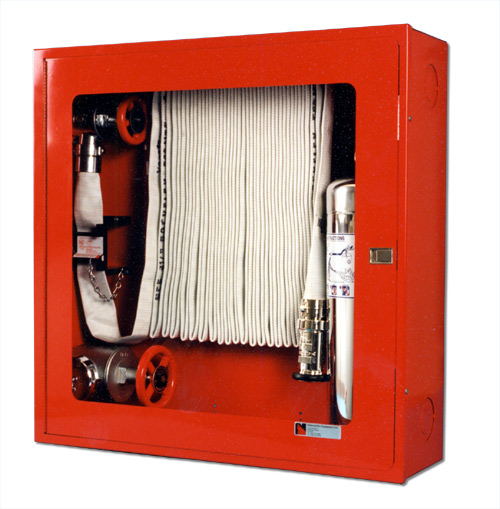 ×