CV-200-12 (30 x 30 x 12) DRAWING

National Fire's Model CV-200-12 30" x 30" x 12" cabinets are designed to contain sprinkler zone control valves, switches and test and drains neatly and efficiently (max valve size – one (1) 6" manifold with off set or two (2) 4" manifolds with offset. Valve size and position to be confirmed). The cabinets are available in recessed, semi-recessed, and surface mount profiles. Door styles include full metal, full glass or duo panel and are also available with standard prime painted or custom painted finishes as well as stainless steel (satin finish or polished) doors.
Please click on the PDF link under the picture to the left to view the submittal drawing.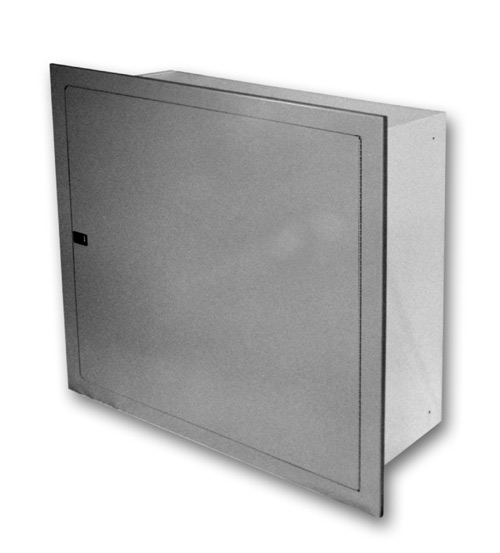 ×