LATEST NEWS
Due to unprecedented and recent events, National Fire Equipment is forced to suspend current pricing as well as our posted price book publications until further notice. We will update our price books as soon as the situation stabilizes with COVID-19 and the rapid drop of the Canadian dollar.
Since the beginning of the COVID-19 outbreak, we have been carefully monitoring the progression of the virus and closely following the advice of Canada's public health authorities. We have followed their recommendations and have implemented numerous changes within our locations across Canada. National Fire's highest priority is the health and safety of all our partners including employees, customers, suppliers and our communities.
COMPANY PROFILE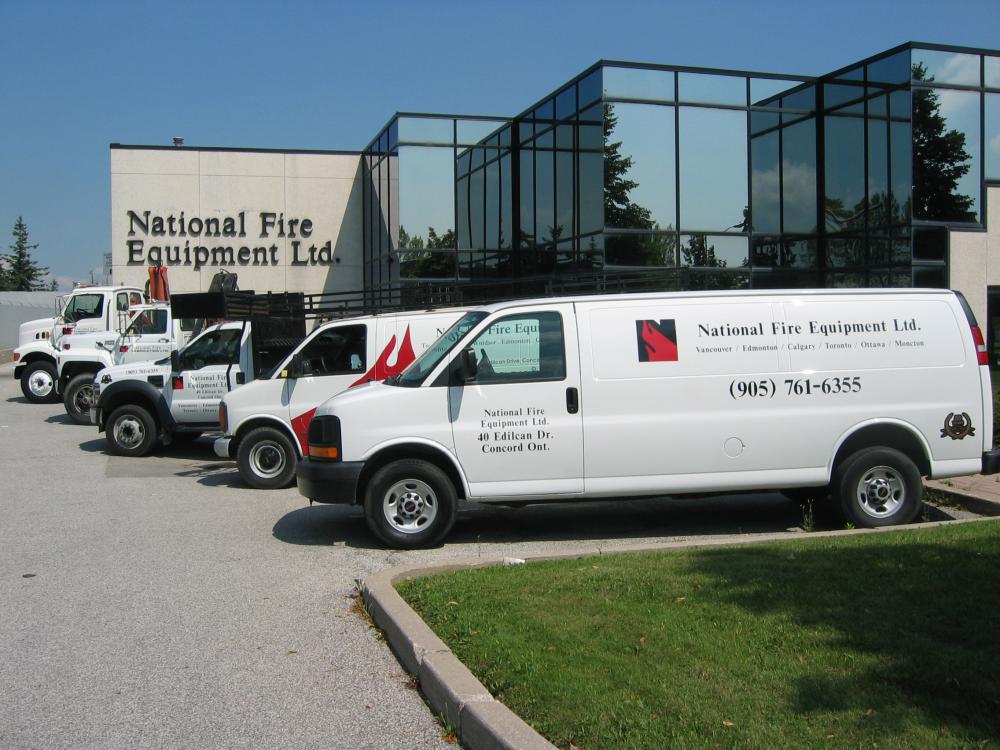 National Fire Equipment Ltd. is a North American leading supplier of quality fire sprinkler products including Tyco sprinkler heads and devices, Peerless fire pumps, System Sensor supervisory products, PHD hangers, Afcon seismic bracing, as well as North American manufactured steel pipe and fittings, fire protection valves, back flow prevention products and many more! We are proud of our partnership with the leading and most innovative fire protection manufacturers in the world today.

Our standpipe division is Canada's largest manufacturer and supplier of standpipe fire protection equipment including fire hose cabinets, hose valves, fire extinguishers, fire department connections and fire hose products. We are proud to sell these products under the National Fire name and logo.