Concealed Window Sprinkler

New! From National Fire Equipment!
Model CWS Concealed Sprinkler
Specific Application Window Sprinkler
The TYCO® Model CWS Window Sprinkler is a specific application sprinkler that is a cost-effective alternative to fire-rated glass. The sprinkler discharges an even coat of water when activated, which cools the window to help prevent shattering in a fire event.
Features & Benefits
• Designed to provide a two-hour fire resistance-rating to protect non-rated glazing
• UL and C-UL Listed as a specific application automatic window sprinkler
• Compliant with the International Building Code, fire-resistant rating evaluated in
ICC ESR-2397
• Flat-plate design conceals the sprinkler above the ceiling
Click here to view the Model CWS product flyer.

Please click the link under the picture to the left
to download the Model CWS technical data sheet.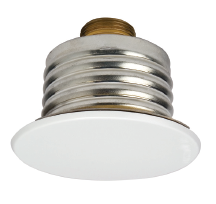 ×