Model R15-18 & R15-24 Swing Reels

Hose Storage Reel
Model R15-18 & R15-24 Swing Reels
• Heavy duty construction
• One piece wall bracket (14 gauge) (R24-24 is 12 gauge for easy mounting - 180° swing will also take pipe clamps to 3")
• Baked enamel finish (Red only)
• Solid steel (14 gauge) support arms.
• Compact size - smaller reel hub to allow more hose storage
• Welded construction - rim (18 gauge) hub cap, side plates 14 gauge separated by a moulded poly hub, bolted (5/16" rod) together to form a sturdy unit.
• Hose is double rolled from center of length coupled to valve and nozzle.
• Hose is easily removed by pulling toward fire area. Instantly ready for action wen completely removed, and valve is opened.
For full product information please click on the PDF link under the image.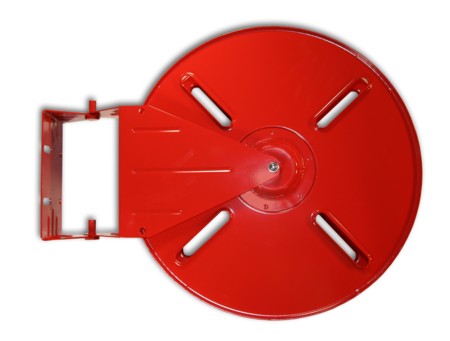 ×