National Fire Equipment Ltd. is a North American leading supplier of quality fire sprinkler products including Tyco sprinkler heads and devices, Peerless fire pumps, System Sensor supervisory products, PHD hangers, ASC seismic bracing, fire stopping products, as well as North American manufactured steel pipe and fittings, fire protection valves, back flow prevention products and many more! We are proud of our partnership with the leading and most innovative fire protections manufacturers in the world today.
Our standpipe division is Canada's largest manufacturer and supplier of standpipe fire protection equipment including fire hose cabinets, hose valves, fire extinguishers, fire department connections and fire hose products. We are proud to sell these products under the National Fire name and logo.
In addition to National's branded standpipe products, National also offers a complete range of quality manufactured fire sprinkler accessories such as, escutcheons, head boxes, head guards, signage, cutting oil, Teflon tape and many more. All sold under the NFE name and logo. A name you can trust.
NFE's municipal and forestry products division offer a full complement of fire hose, light weight pumps, adapters, nozzles & equipment.
Our services include: steel pipe fabrication services; fire protection system design to NFPA and local code requirements; fire hose testing and repairs as well as fire hose nozzle testing, maintenance and repairs. See our Website Services section for more information.
One stop supply for all your fire protection requirements.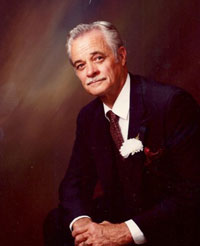 National Fire Equipment Limited is privately owned Canadian company, established in 1959, in Windsor, Ontario, Canada. The company was initially focused on the marketing and servicing of fire extinguishers and related products. Since its establishment in 1959 by Thomas Webster, National Fire Equipment has evolved into the leading Fire Equipment manufacturer and supplier in North America. Through tactical acquisitions and strategic expansion, National Fire has significantly expanded the organization geographically. See the "Contact" section of our website for a complete listing of warehouse locations and sales offices.
We have expanded our markets by exporting our products to South America, the Caribbean, the Middle East and the Far Eastern countries. For export inquires please visit the contact section of our website under exports.
National's fire fighting equipment carries the approval of recognized testing laboratories: Underwriters Laboratories of Canada (U.L.C.), Underwriters Laboratories Inc. (U.L.), Factory Mutual Research Corp. (F.M.), Lloyds of London Approval, and British Standard Approvals.
National Fire is a long standing member of, National Fire Protection Association (N.F.P.A.), National Association of Fire Equipment Distributors (N.A.F.E.D.) and Canadian Automatic Sprinkler Association (C.A.S.A.), as well as various municipal construction associations such as the Toronto Construction Association (T.C.A).
All of us at National are proud to be part of the life safety community. Every employee in every department at every location fully understands that our products could one day save lives. That is why National is committed to offering the best and most innovative products available in the market today, backed up with strong service and technical support.
More than quality products and services."providing fire protection solutions since 1959"
We work closely with fire officials, architects, engineers and contractors in the design and supply of fire protection equipment to many projects around the world. Noteworthy are the following:
Trump Tower, Toronto, Ontario
Bow Tower Complex, Calgary, Alberta
Toronto South Detention Center, Toronto, Ontario.
World Trade Center, Toronto, Canada
Niagara Falls Casino Resort, Niagara Fall, Canada
Toronto International Airport, Toronto, Canada
Vancouver Airport Terminal, Vancouver, Canada
Kingston Penitentiary Additions, Kingston, Canada
ETISALAT Head Quarters, Dubai
ETISALAT Head Quarters, Abu Dhabi
Celulosa Del Pacifico S.A., Santiago, Chile
Canadian Embassy, Washington, D.C., U.S.A.
Celulosa Del Pacifico S.A., Santiago, Chile
Mount Carmel Baha'l Project, Haifa, Israel