Flexible Sprinkler Hose Fittings


Flexible Sprinkler Hose Fittings
SprinkFLEX Stainless Steel Sprinkler Fittings connect the branch line to the sprinkler using a flexible stainless steel hose and reducer. The flexible stainless steel hose and fittings are intended for direct connection to the sprinkler and are particularly suited for use in suspended and hard ceiling applications. Each drop assembly comes with one stainless steel flexible hose, one branch line connection nipple, one sprinkler reducing nipple and bracket system.
TECHNICAL DATA
• Maximum Working Pressure: 200 psi (1375 kPa)
• Maximum Ambient Temperature: 300° F (149°C)
• Connection to Branch Line: 1-inch NPT
• Minimum Bend Radius of Flexible Stainless Steel Hose:
3" (76.2 mm) per UL Listing
8" (203.2 mm) per FM Approval

The flexible stainless steel hose should not be bent within 21⁄2"
64 mm) of the connection nut at both ends.

• Listings and Approvals:
Unbraided models are UL Listed
Braided models are FM Approved and UL Listed
Please click the PDF link under the image to the left to view technical data information.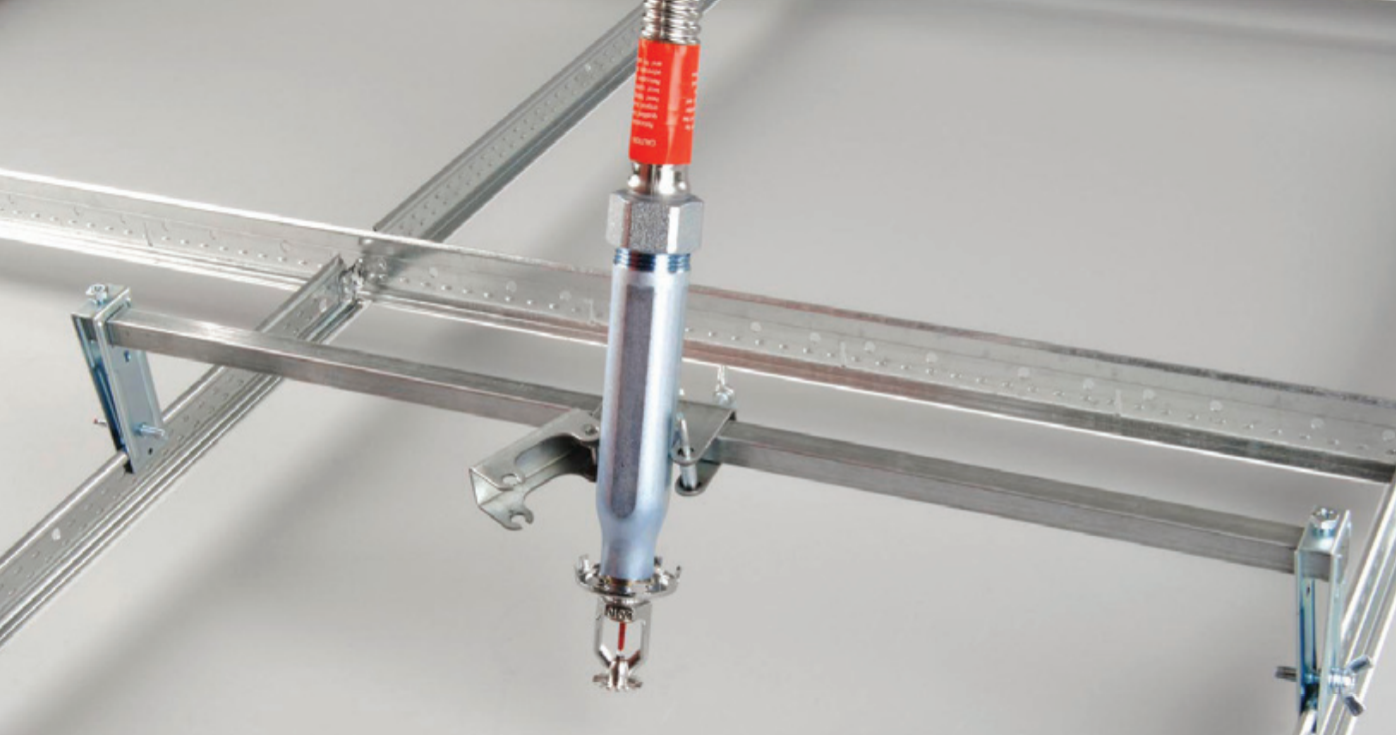 ×