VIPER SG-3012

HIGH PERFORMANCE FIRE FIGHTING NOZZLE
WITH FLOW RATE SELECTION
• Constant flow rate with all effects and at all flow rates.
• Ring for manual selection between 4 flow rates, without changing the effect.
• Manufactured in light and strong E-LITE material.
• Designed for working with foam injectors. The complementary CEP foam expander may be fitted.
• Cleaning system without changing the effect or needing to cut the water flow.
• Valve with anti-shock polymeric lever, available in 6 colours.
Please click on the link under the image to open our Technical Data Sheet.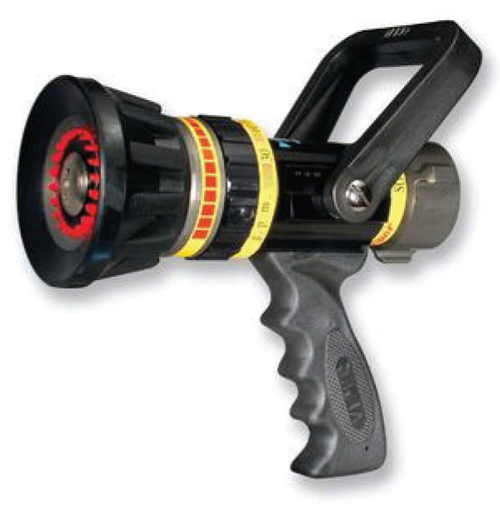 ×